Justice Peart presenting Anthony Carmody at the STEP Diploma Presentation
Long over due congratulations to Anthony Carmody, partner at Carmody Moran.
Anthony undertook the highly respected STEP Diploma and qualification as his lockdown project during covid and here he is receiving his parchment from Justice Michael Peart at the STEP Diploma Presentation. Anthony was also presented first prize for exam paper one from the head of STEP in Ireland. A fantastic and well deserved achievement!
The Society of Trust and Estate Practitioners (STEP) is an international and highly regarded accreditation of practitioners in the area of estate planning, wills, probate and trusts and in relation to disputes arising from these. The diploma is designed to enable successful candidates to advise clients on all aspects of the creation of wills, the operation of trusts, associated tax implications, and overall estate planning for clients.
Anthony Carmody is a highly skilled litigator and experienced in working with vulnerable adults, wards of courts, and has acted as guardian ad litem on many occasions. He has acted in many probate disputes both for Executors and also for disappointed beneficiaries and potential beneficiaries in the Circuit and High Courts in Ireland. The addition of this expertise brings an added dimension to his skills in this area and particular additional expertise and skills to his practice in probate litigation and dispute resolution.
Our offices at 27 -28 Mount Street Upper, Dublin 2, are located just off Merrion Square, ideally located for many of our clients who require the support of our International Lawyers Network, Talk to Anthony Carmody direct at 01 8272888, email [email protected] , or check out the inheritance section of our website www.carmodymoran.ie for more information.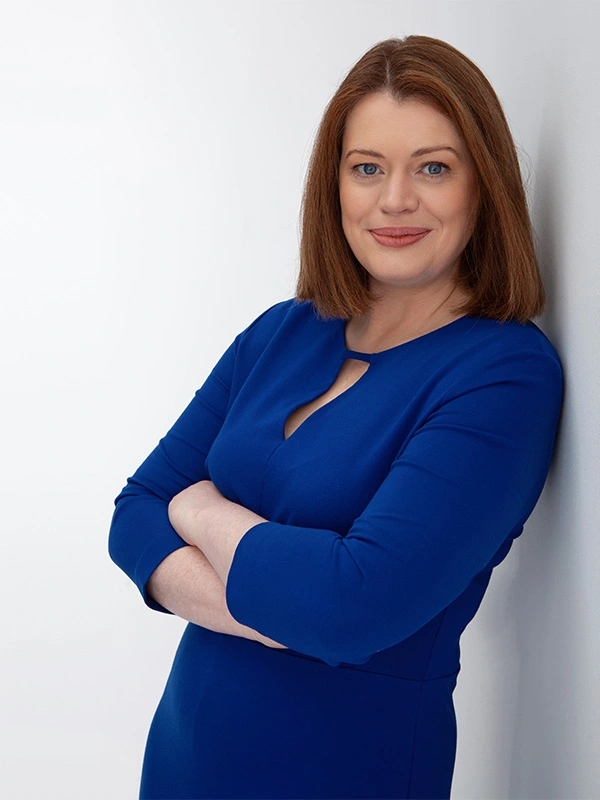 Niamh Moran is a partner at Carmody Moran Solicitors in Dublin. Niamh's litigation experience includes injury claims law (both Plaintiff and Defendant) and is an Advisory Board Member of the State Claims Agency.