Legal Secretary Position in Blanchardstown
Carmody Moran Solicitors LLP is seeking an experienced Legal Executive /Legal Secretary to join its growing team.
Carmody Moran Solicitors LLP is an expanding, dynamic law firm. This role is located in its Blanchardstown office in Dublin 15. This is a great opportunity for a person who wishes to grow their career in a supportive and friendly environment.
The successful candidate will have:
Minimum four years experience in a legal environment;
Proficiency in MS Office (Word, Excel, PowerPoint)
Knowledge of document/case management packages;
Ability to prioritise work effectively and to see tasks through from start to finish;
Flexible and positive attitude towards work;
High level of organisation skills and ability to prioritise workflow;
Strong written and verbal communication skills.
Areas of responsibility will include:
Digital dictation/audio typing;
Point of contact with clients;
Preparation of correspondence, briefs, and legal documentation;
Filing, scanning, proofreading, and updating legal files;
Reviewing, updating, and maintaining precedent documents used by the team;
Assisting and being proactive in order to ensure organisational compliance and guidelines are met as well as internal policies;
Engaging with clients, solicitors, agents, Courts Services, PIAB, and PRA in relation to queries or information requests.
Previous experience in a solicitor's office environment is essential and a pre-requisite of application. This is not an F.E. 1 / graduate position.
Full time and part time applicants will be considered for this role.
Salary commensurate with experience.
If you wish to apply for this role please email a CV and cover letter to [email protected]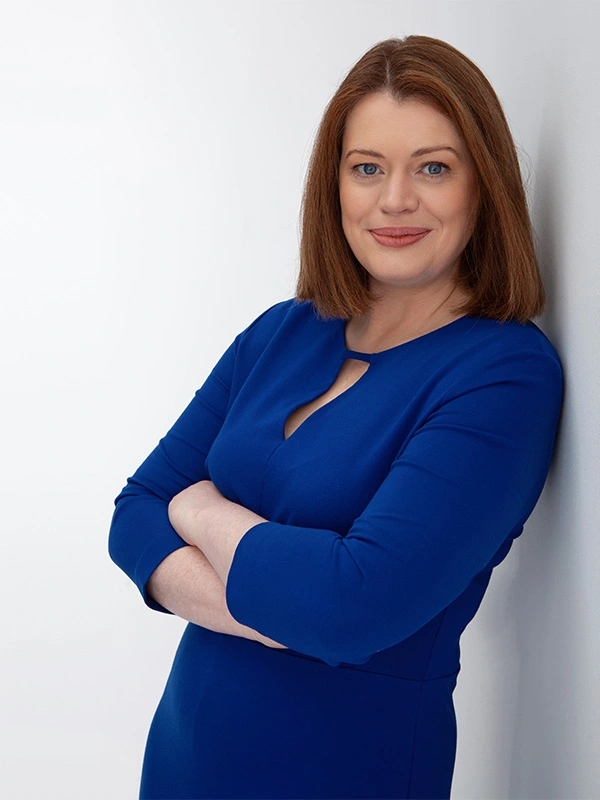 Niamh Moran is a partner at Carmody Moran Solicitors in Dublin. Niamh's litigation experience includes injury claims law (both Plaintiff and Defendant) and is an Advisory Board Member of the State Claims Agency.