Buying an Apartment Legal Advice
Entering into the purchase of your new home is an exciting time. Purchasing a second-hand apartment is very similar to buying a house, the same considerations of buyer beware apply, you should carry out a thorough survey, once the sale is agreed upon. There are some additional considerations and different words that you may be unfamiliar with that apply to apartment developments, and this information sheet is intended to explain these terms and furnish some additional information that may be of assistance.
Common areas are the term used to describe the areas outside an apartment that service it, for example, the front door, the corridors, the lifts, electric gates, car parking, and gardens, etc. As a buyer look out for issues concerning the common areas, as well as the apartment itself. Make sure you retain a surveyor who will look into broader issues of Fire Safety, as well the unit itself that you are purchasing within.
When you purchase an apartment, the likelihood is that you are purchasing into a shared block of more than five units, this is known as a multi-unit development. The should be an Owners' Management Company (OMC) and this will be the legal entity that legally owns the common areas and is responsible for their upkeep and to whom you will pay your annual service charge. You should check what is the average service charge payable per annum for the apartment you are purchasing. In most cases, this service charge will also include your buildings insurance (but not contents).
Since the Multi-Unit Developments Act 2011, all new developments must have an OMC in place, and as your Solicitors, Carmody Moran Solicitors LLP will obtain full information regarding the operation of the OMC, such as the latest set of audited accounts, and the amount in the sinking funds, and the OMC rules that all owners in the OMC agree to follow.
We will give you a full report on this information before you enter into Contracts to commit to the purchase transaction.
Further information regarding OMCs is also available on their website. Here are the links: https://www.ccpc.ie/consumers/housing/apartments-and-duplexes/owners-management-companies/ https://www.citizensinformation.ie/en/housing/owning_a_home/home_owners/management_companies_for_apartment_blocks.html
Arrange a Letter of Notation in Your Name
Before you drawdown your loan cheque / move towards closing, we will arrange for a letter of notation in your name (solely if there is no bank involved), or in your lender's name (if you are mortgaging) noting your interest on the Block Buildings Insurance Policy.
We will be on hand to advise you as to all matters concerning the OMC, the service charge, and the title generally to your apartment as you make your way through your purchase transaction.
Carmody Moran Solicitors were delighted to be finalists in the Irish Law Awards category for Excellence in Client Service in 2017 and again in 2019, and we aim to provide our clients with top-class legal services and excellent client communication and care.
If you have any queries in connection with buying an apartment  or a house, legal advice, or any other conveyancing issue, please do not hesitate to contact Carmody Moran Solicitors to discuss the same on 018272888 or use the quick enquiry form here.
Niamh Moran
CARMODY MORAN
Email: [email protected] www.carmodymoran.ie 11/12 The Plaza, Main Street, Blanchardstown, Dublin 15 D15YY2R
Disclaimer: This information is not legal advice. Specific legal advice is needed in every situation. The above is provided for information purposes only. It does not purport to be either a statement of the law or legal advice.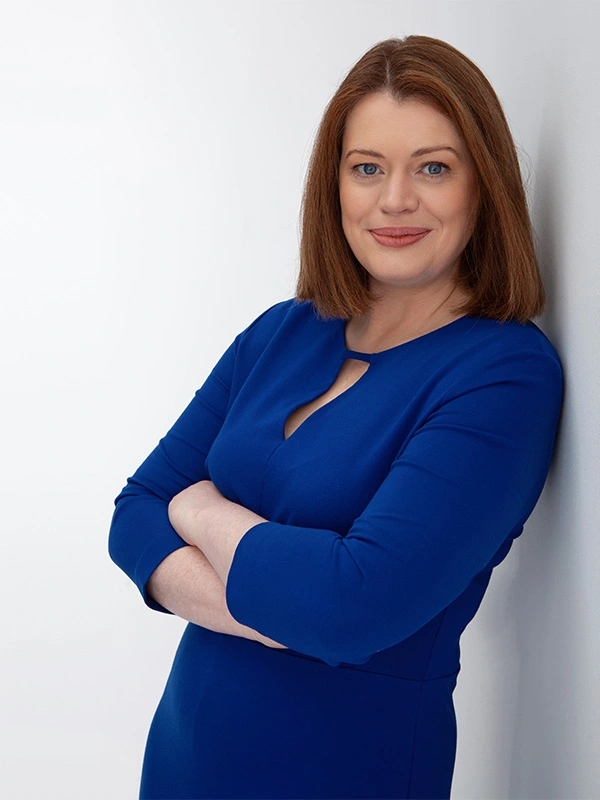 Niamh Moran is a partner at Carmody Moran Solicitors in Dublin. Niamh's litigation experience includes injury claims law (both Plaintiff and Defendant) and is an Advisory Board Member of the State Claims Agency.