Managing Probate

This article is intended to furnish some initial information when dealing with a bereavement and covers information we would normally discuss when we meet and for an initial Probate Solicitor consultation in person in Dublin. With current health restrictions, we can offer initial appointments by Microsoft Teams, Zoom, or WhatsApp but for now, some initial information is set out below.
Acting As Executor / Administrator / Legal Personal Representative Managing Probate
Where there is a Will, it will usually name the Executor.
If there is no Will, that person is referred to as the Administrator.
A Personal Representative is a common term used to refer to either an Executor or Administrator. Sometimes it is clear who this person is, but sometimes the named Executor cannot or does not wish to act. If that is the case, or if there is no named Executor, the law sets out rules in terms of categories of relationship (next of kin) and the order of priority that persons can opt to act as Personal Representative.
'Probate' is a legal process involving the transfer of a deceased's property and other assets and the Personal Representative's legal powers take effect when the Grant of Probate issues.
A Personal Representatives initial functions when Managing Probate include:
1. Protecting the assets of the estate.
2. Taking reasonable steps to secure property and valuables, such as checking the house insurance and securing any physical property is protected.
3. Arranging a list of property and valuables.
4. Gathering up all financial statements, insurance policies, pension policies, etc.
5. Finding out what debts have to be paid and ensuring that all have been identified.
6. Obtaining all other information necessary to obtain the legal documents which will allow the estate to be administered.
As set out above in terms of the initial steps around the administration of the estate the primary task is to identify all assets and liabilities including post-death expenses and to protect the assets.
Our role in Solicitors acting for you as legal personal representative Managing Probate :
is to guide you through the Managing Probate process,
assessing how the law applies to your situation,
advising you at each step of the process, and undertaking all of the work that we can on your behalf in administering the Estate,
liaising with the beneficiaries,
ascertain formally all of the assets and liabilities in the estate,
notifying the various financial institutions, Social Welfare, Revenue, and the Nursing Home Support Scheme, as applicable.
obtain certificates of balance as of the date of death to enable making the initial return to Revenue for the Estate
making the Revenue return
preparing and drafting all of the paperwork to obtain the extraction of a Grant
filing the application in the Probate Office
collecting all of the assets
obtaining the tax clearance for the Estate.
preparing the Estate accounts, the cash accounts, distribution accounts, and refunds accounts, as applicable
arranging for the distribution of the Estate
Carmody Moran Solicitors in Dublin were delighted to be finalists in the Irish Law Awards category for Excellence in Client Service in 2017, 2019, and again in 2021, and we aim to provide our clients with top-class legal services and excellent client communication and care.
We endeavour to offer our legal services at competitive rates while maintaining these high standards and we can offer clients appointments to speak about Managing Probate digitally or socially distanced to comply with the best health and safety standards of care. Once we meet with you and assess your case and what work is required, we will issue you with a formal estimate of the legal costs. We appreciate how important transparency and certainty are in all matters concerning legal costs.
If you have any queries in connection with any of the foregoing or Managing Probate, please do not hesitate to contact me to discuss the same on 018272888 or use the quick enquiry form here. Thank you for contacting Carmody Moran Solicitors LLP and I look forward to hearing from you.
Niamh Moran
CARMODY MORAN Email: [email protected] Web: www.carmodymoran.ie
11/12 The Plaza, Main Street, Blanchardstown, Dublin 15 D15YY2R
27 Upper Mount Street, Dublin 2, D02 F890
Disclaimer: This information is not legal advice. Specific Probate legal advice is needed in every situation. The above is provided for information purposes only. It does not purport to be either a statement of the law or legal advice from us your Probate Solicitors Dublin, Ireland…Carmody Moran Solicitors Probate Experts.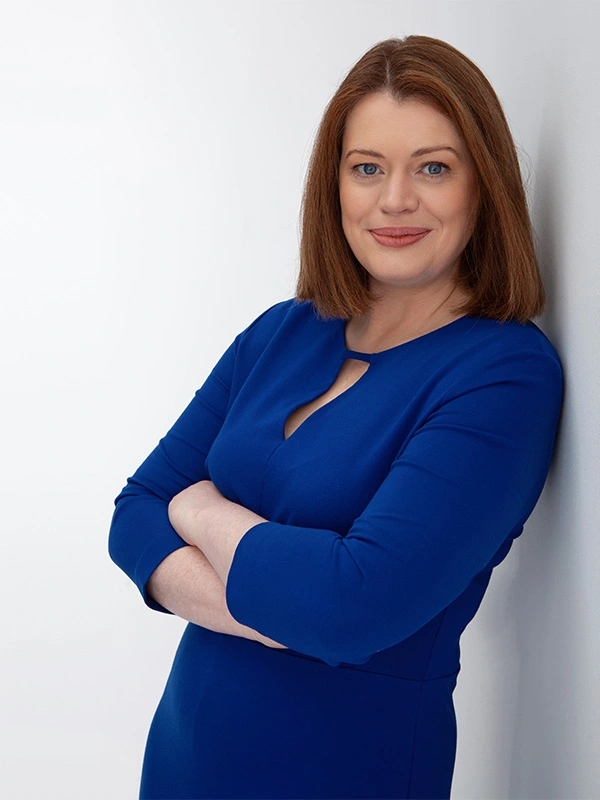 Niamh Moran is a partner at Carmody Moran Solicitors in Dublin. Niamh's litigation experience includes injury claims law (both Plaintiff and Defendant) and is an Advisory Board Member of the State Claims Agency.