While some people are superstitious and believe making a will attracts bad outcomes others are more prepared for life, death and all the eventualities in between including looking to make 'living wills'.
Unfortunately the wheels of the legislature to catch up with the organisation of modern life. Currently progression of these two major pieces of law reform are awaited:
Advance Healthcare Decisions Bill 2012
Assisted Decision-Making (Capacity) Bill
The reforms when enacted will change the legal landscape in the future, but for now you can do the following to provide for one's future
Make a will providing for your loved ones – this does not take effect until after death and issue of Grant of Probate
Consider that a will requires review by a solicitor because of tax and other legislative changes on a regular basis
An Enduring Power of Attorney can be put in place to be enacted to provide for your care and management of your financial affairs in the event of future incapacity while you are alive.
Advance directors or a 'living will' can be prepared with careful legal advice and consideration
The time to make a will is now, it should not be something viewed superstitiously but seen as a positive step in providing for your family and loved ones, you don't hesitate in providing for your loved ones in any other matter and this should be no different.
Solicitors are also seeing an increase in persons looking to put their affairs in order should something occur to them during their lifetime. With advances in medical science and good health care people are living longer. Worryingly, UK studies estimate that as much as 69% of persons in long term care are deemed not to have legal capacity. Different diagnostic groups such as stroke, dementia, and delirium are more likely to be at risk. The difficulty is however that none of us know what the future holds so the time to provide for your future, whatever that may hold, is now. Ideally we should all take steps now however to provide for our future, poor awareness of mental capacity law can lead to missed opportunities. The Wards of Courts procedure is there for persons who have not provided for their future by way of an Enduring Power of Attorney but this can be a lengthy process avoided with the benefit of early and prudent legal advice.
Probate Fraud
On a final note, occasionally persons come to solicitors seeking advice for situations arising because of theft or misappropriation of money from an older vulnerable parent or relative who has been the victim of a fraud. Unfortunately such incidents of deception and fraud are on the rise as the economic climate as declined. Such incidences should be immediately reported to the Gardai and legal advice sought to investigate recovery at a civil level.
ABOUT CARMODY MORAN SOLICITORS PROBATE PRACTICE
Carmody Moran Solicitors are experienced mental health lawyers and are accustomed to dealing with vulnerable persons and in assessing legal capacity.
We review the options open to persons in dealing with their personal affairs and advise families in circumstances of vulnerable family members and sensitive situations and acting for applicants in the Wards of Court process.
Above all, our legal team are to assist in a sensitive and comprehensive manner in planning for your future and assist you in dealing with your family's needs. We take a personal approach that can make all the difference in providing for the future of you and your family.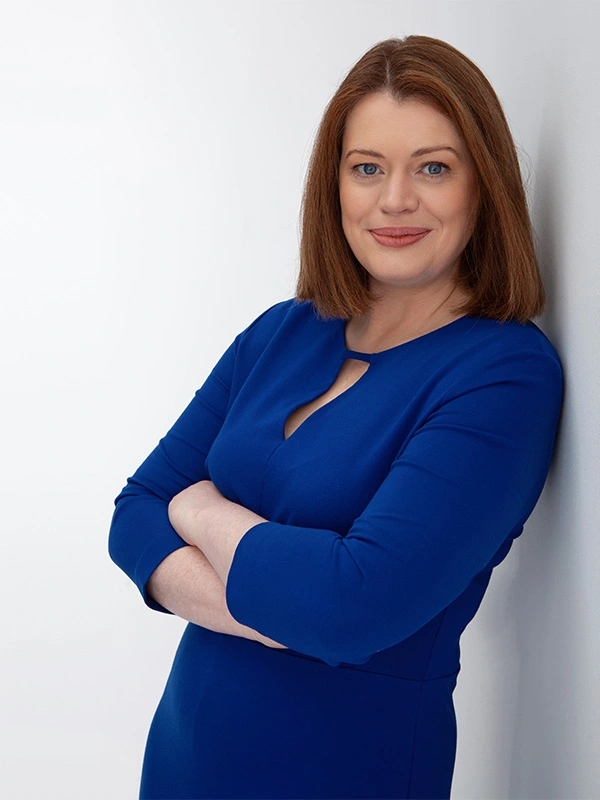 Niamh Moran is a partner at Carmody Moran Solicitors in Dublin. Niamh's litigation experience includes injury claims law (both Plaintiff and Defendant) and is an Advisory Board Member of the State Claims Agency.