Few of us are comfortable when called to give evidence in court. It is not an enviable position nor does one anticipate having to recall post the event minute detail of our day to day experiences, and potentially to
Few of us are comfortable when called to give evidence in court.
It is not an enviable position nor does one anticipate having to recall post the event minute detail of our day to day experiences, and potentially to face cross examination on them.
So here are a few guidelines which may help.
Keep it simple; the truth doesn't lie and will never trip you up;
If you are unsure the question, ask for it to be repeated;
If in doubt, clarify the question, ask for it to be explained;
If you are not certain of the answer, say so;
Don't be afraid to qualify your answer e.g. 'to the best of my knowledge', 'as far as I am aware', 'I believe'…
If a question refers to a document, ask to see a copy of the document. Take your time reading the document
Detail is important, talk through your answers slowly and take your time, what is self-explantory and evident to you will not necessarily be so for the listener
"If it is not specifically stated that the sun rose in the morning and set in the evening in your direct evidence, in the legal context it did not happen. Take your time, listen to the question, and detail your answer for your audience"
In direct evidence in the Court room, the lawyer questioning you cannot ask leading questions; in essence they cannot lead you through a prepared answer. You must tell your own story in your own words, taking care that each detail is given. The lawyer cannot put words into your mouth.
If you leave it for information to be implied or assumed, the gravity of each step or action that occurred will be lost. This is one situation where more is more. Your accuracy is paramount.
If you are wrong, you could be discredited later and damage the veracity of all of the evidence you have given.
You should only give evidence (and answer questions) relating to matters that are within your knowledge or events that you personally observed or witnessed. You should outline the facts to the Court. You are a witness for the Court not for any one party. It is the Court who you owe the duty to assist.
By the same token, you must exercise caution. If there is a matter you would prefer not to discuss, do not give a lead into that topic, in that situation less is more. Answer only the question you are asked and do so honestly and succinctly.
Prepare to be Cross-Examined
If you are in court after you give evidence with your lawyer, the defence will be given the opportunity to cross examine your evidence, known as a cross examination. In this instance, the lawyer is able to ask you leading questions i.e questions that would normally be capable of being answered with a clear 'yes' or 'no'.
Do not be afraid to clarify your answer and to answer the question in full. There may be more to the context of the answer than what is covered by a simple yes or no answer.
The purpose of cross-examination is to test, challenge and cast doubt on the accuracy or reliability of your evidence and to elicit evidence from you that is favourable to the cross-examining party, be mindful of this when you are answering but not defensive.
You may be questioned on any errors, contradictions, alternative explanations or inconsistencies in your evidence and your powers of perception and memory may be questioned, this is why it is important from the outset to be accurate, to take your time, and be truthful, particularly if you are not clear on your memory of a certain event.
Be aware of the rule against hearsay; the general rule is that a statement made by somebody other than the person testifying (i.e. other than you) is inadmissible if it is tendered as evidence of the truth of the statement. You must give your evidence alone and not that of another person.
Prepare for Attending Court
Dress in a professional manner.
Arrive at least twenty minutes in advance of the time specified on the subpoena or by your solicitor.
Be willing to assist the Court.
Answer your questions directly to the Judge, not the person asking the questions. Address the judge as 'Judge'.
If you are required to bring documents, ensure that you have the required documents. Double check the Subpoena you received or check with your Solicitor.
Check with your solicitor for the location of, and directions to, the courtroom you are required to attend. A map of the Four Courts complex can be found at www.courts.ie
Finally, bring some water and a newspaper, you may sometimes have a long wait to be called!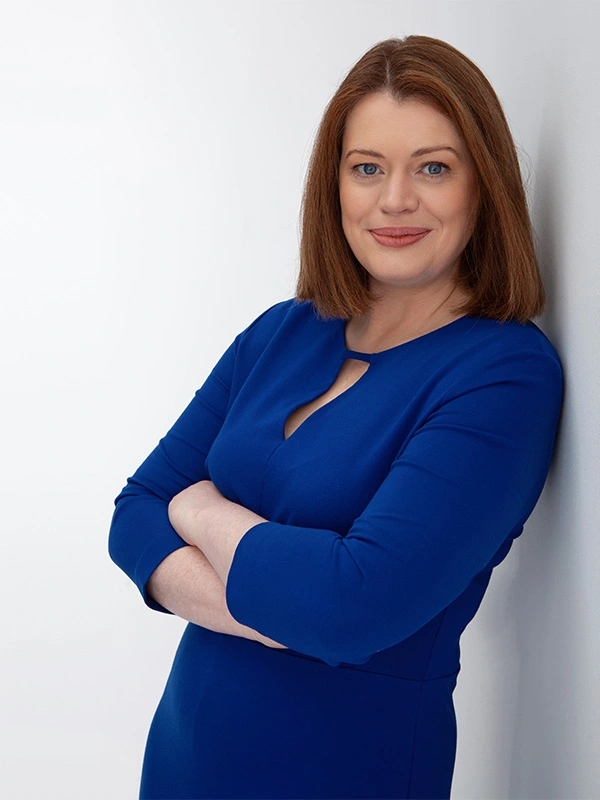 Niamh Moran is a partner at Carmody Moran Solicitors in Dublin. Niamh's litigation experience includes injury claims law (both Plaintiff and Defendant) and is an Advisory Board Member of the State Claims Agency.