Assisted Decision Making ADM | The first 100 days  – How was it for you?
I read with interest the Decision Support Services' recent post regarding the first 100 days of operation of the Assisted Decision Making (Capacity) Act 2015.  
It certainly has been an interesting 100 days and from a practitioner's perspective has introduced a whole new lexicon of language into our dialogue and discussions around legal life planning issues and future planning in the areas of Enduring Powers of Attorney, Wardship, Capacity Orders, and the many new processes that have been introduced arising from the Assisted Decision Making (Capacity), Act, 2015 being implemented.
In relation to language, we now have a new term of the Relevant Person.  This relates to a person in respect of whom a Decision Support Application or Capacity Order is being intended or applied for.
We are coming across legal advice being sought for Relevant Persons by their caregivers, family members, siblings, parents, next of kin, and others in a variety of circumstances, most frequently in relation to an application arising for Fair Deal, in relation to which the relevant person no longer has the legal capacity or medical capacity to complete an application on their own behalf.  In such event a Decision Making Representation Order is sought or what is also known as a Capacity Application.  These applications have taken over from the previous process of a Care Representative Application for a fair deal.  
New Terms in relation to the practical aspects of applying the new Capacity and Decision-Making laws.
These are all also new terms, and these are essentially the mechanism now to appoint a person known as a Decision Making Representative (DMR) on behalf of the relevant person.  As you can see, the new system has given range to a wide variety of new terms and language that, as practitioners, we are all navigating, and part of our role as solicitors and legal advisors in this area has been to breakdown this process and explain it and its terms in plain English to our clients who are now seeking our assistance in relation to the practical aspects of applying the new Capacity and Decision-Making laws.
​We have met with clients in a variety of circumstances who are seeking information in relation to the operation of the new legislation.
We have a number of applications now underway, as I mentioned above our queries have to date related to predominantly applications under Fair Deal and the Nursing Home loan, but also we have consulted and advised persons with a relevant person being of high net worth and with immediate business interests requiring future legal planning around their business, family members of a person with an intellectual disability requiring assistance with decisions around medical treatment, and we have a consent application being prepared under the new legislation where the relevant person is seeking actively to have a Decision Making Representative appointed on their behalf to manage a large financial transaction as they require assistance with their financial affairs.
It is an exciting time to be involved with the development of a new piece of legislation with such a reforming and practical impact on the day-to-day lives of those it affects. Both our partners, Niamh Moran and Anthony Carmody, were similarly involved in the early stages of the implementation of the Mental Health Act, of 2001 and have significant experience working with persons and their families with mental health concerns including in the area of severe dementia, mental illness, and intellectual disabilities. Anthony Carmody solicitor has brought many cases regarding the operation of mental health legislation including to the Circuit Courts, High Court, Court of Appeal, and Supreme Court, and has also acted as Guardian Ad Litem on behalf of clients in this area of law. Niamh Moran is a chairperson of the Mental Health Commissions Panel of Mental Health Tribunals since 2010.
Carmody Moran Solicitors LLP are experts in the area of mental health law and capacity law, and the new law extends the protection and options available to vulnerable adults and to those with capacity issues, and who are currently wards of court.
​Carmody Moran Solicitors provide legal advice and services in relation to Assisted Decision Making including in relation to:
Enduring Powers of Attorney
Applications for a declaration as to capacity, a Decision Making Order / Capacity Order to the Circuit Court, or the appointment of a Decision Making Representative ("DMR") Order.
The Discharge from Wardship by existing wards.
An initial information consultation is offered to review the matter and assess the situation with an expert Solicitor at our offices in Blanchardstown, Dublin 15, or at 27 Mount Street Upper, Dublin 2. The fee for the initial appointment is €230 plus vat at 23% being €283. To make an appointment please telephone 018272888 or email us at [email protected].
Specialist Assisted Decision-Making Solicitors Offices in Dublin
We can meet with you at our offices located centrally off Merrion Square, near Baggott Street, Dublin 2 at 27 Mount Street Upper, Dublin 2, which office services Dublin City Centre, South Dublin family law clients, Blackrock, Stillorgan, Rathfarnham, Terenure, Ballsbridge, Sandymount, Rathgar, Ranelagh, and family law clients from all around Dublin, Wicklow, Kildare, and Ireland.
Carmody Moran Solicitors LLP has a second office located two minutes from the M50 at Blanchardstown on Blanchardstown Main Street. This office services Dublin West, Dublin North, local areas of Castleknock, Clonsilla, Blanchardstown, Lucan, Clontarf, Sutton, Portmarnock, Maynooth, Meath, Louth, and clients from all over Ireland.
Want to learn more about Assisted Decision Making,ADM?
For assistance now in relation to the new Assisted Decision Making or ADM Capacity Act, 2015, enquiries regarding the new Circuit Court applications that replace wardship and the law of capacity, and enquiries regarding the new format Powers of Attorney, Assisted Decision Making Arrangements, please do get in touch with Carmody Moran Solicitors by email [email protected] or telephone 018272888 for assistance from our expert legal team.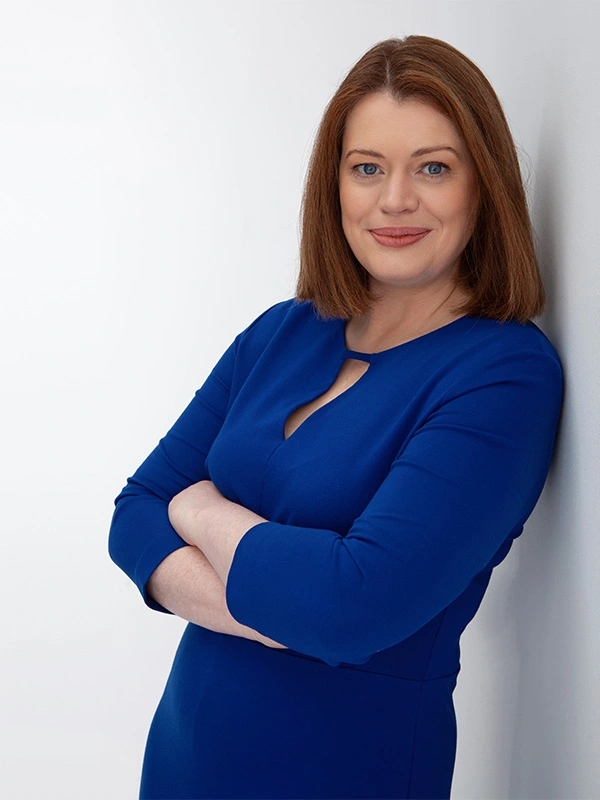 Niamh Moran is a partner at Carmody Moran Solicitors in Dublin. Niamh's litigation experience includes injury claims law (both Plaintiff and Defendant) and is an Advisory Board Member of the State Claims Agency.